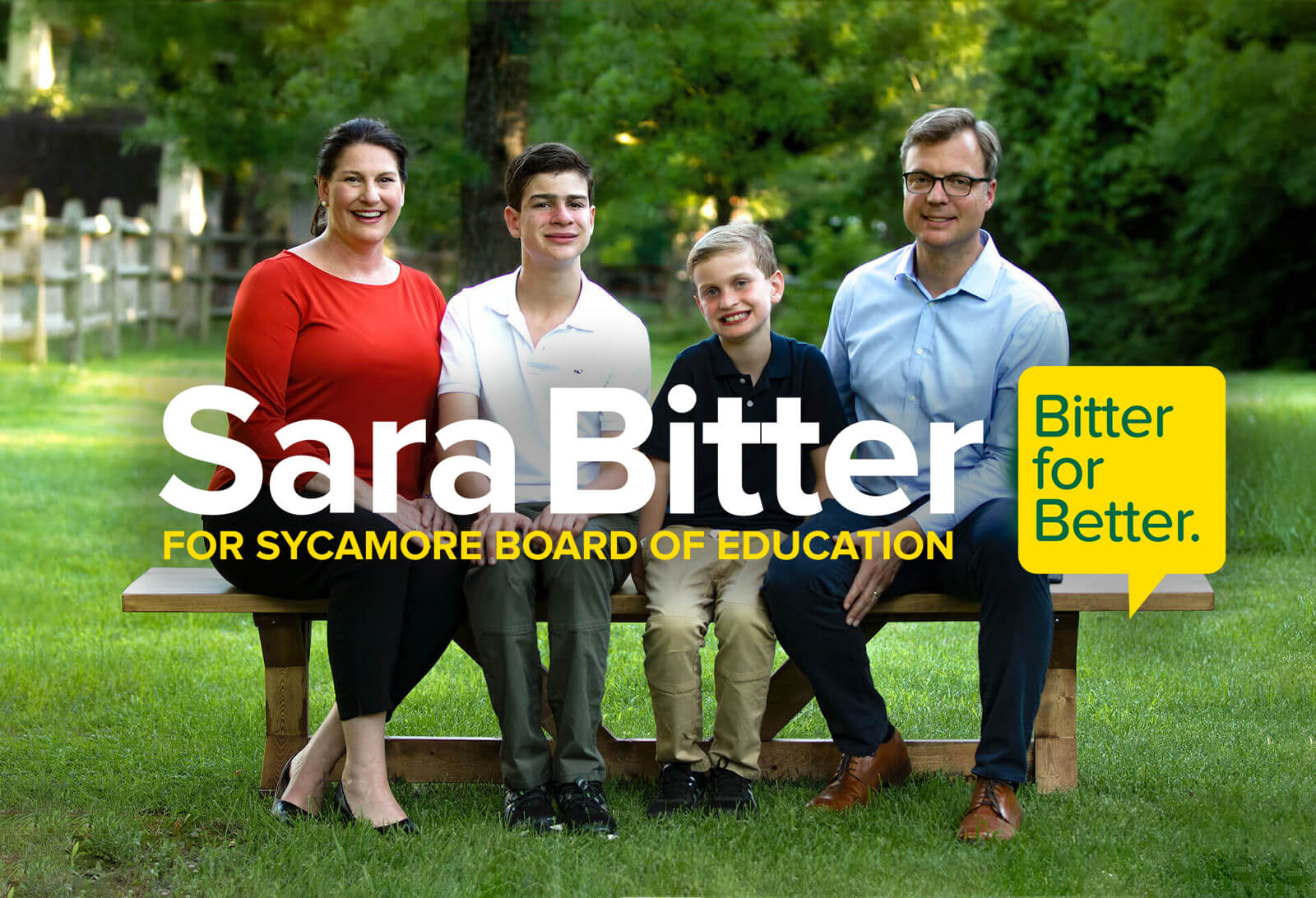 Sara has been a vocal advocate for important issues around Ohio for many years. She has always focused on issues that affect our community: disability and mental health, schools, workforce, and healthcare in general. Sara has been an advocate for including those who don't have a seat at the table. For Sara, it is about taking care of our families and loved ones, so that we can all live the best lives possible.
In 2020, Sara ran for the Ohio legislature. Here is her campaign
Sara Bitter is a mother, lawyer and leader in advocacy. She and her husband, Kai, are the parents of two children living with a developmental disability.
Sara has devoted her entire career to helping improve the lives of people living with disabilities and their families. Now she is putting her passion and experience to work for the Sycamore Community: Sara is running for a seat on the Sycamore Community Schools Board of Education this November. Sara believes that every child should have access to the best education possible so they can reach their full potential.
Learn More
Sarah Jessica Parker giving a shout out to us as local women running to represent our districts in Columbus. Great to see a celeb staying in touch with her hometown.

Originally posted on Cincinnati.com "I will continue to fight for the brave men and women who make up the police force, and I will continue to fight to protect Black lives." I come from a family of police. I know what it's

Written by:Jessie Balmert, Cincinnati Enquirer Originally published on Cincinnati.com Before Republican Rep. Tom Brinkman and his Democratic challenger Sara Bitter faced off in a competitive – and increasingly contentious – election, they were on the same side. Bitter, an attorney from Symmes