'Ethan the Brave' Film Teaches About Disabilities
Sara Bitter is a Cincinnati mother on a mission to change the way people perceive and welcome differences, one person at a time. The mother of a son who has a developmental disability, she is a tireless advocate working to educate young people and adults, bridging gaps where understanding and communication break down, so that everyone is ultimately included and appreciated for who they are as individuals. Sara works for the ReelAbilities Film Festival, dedicated to sharing the human experience of disability through art and film. I met her when I handled the marketing for the Cincinnati Festival.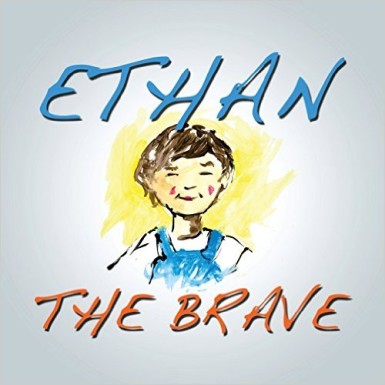 'Ethan the Brave' is a film Sara originally created to use in her education outreach efforts. It is the story of an 8 year old boy, a fictitious character whose perspective and experiences are representative of so many who have one commonality…they have a disability or difference. Throughout the story, Ethan shares his interests, capabilities and strengths as well as his challenges. He shares ways he believes his fellow classmates and teachers can better include him in school.
Earlier this summer, one of my interns, Katie Reinstatler, interviewed Sara. (Please click here to read that interview.) Since then, 'Ethan the Great' has been uploaded to Vimeo for free public viewing and I highly encourage you to watch and share it.  It's story is a lesson for all of us.
In Sara's words, "The inspiration for Ethan came from my own efforts to try to help students and teachers at my son's school understand his disability. Starting in Kindergarten, and at the beginning of each school year, I go into my son's class and do a short presentation. (An idea I got from another mom who is also a special education teacher.) It has been so positive and impactful for him, his fellow classmates and his teachers that I wanted to try to create a film for all students with disabilities and differences. I wanted it tell a personal story but not identify any particular disability or label; one that any teacher, parent, etc. could use and share with their students; and that anyone could relate to, whether they have a disability or not.
In 2013, I joined forces with the Cincinnati ReelAbilities Film Festival and with the collaboration of many people and organizations, we turned this story into a seven minute film. We also developed an accompanying classroom program which helps students with disabilities and other differences be better understood, supported and welcomed in their classrooms. My ultimate hope: raising expectations in education for people who experience disabilities. We have shown this film program to hundreds of students in the Greater Cincinnati area and had excellent feedback. (Soon this will become available too.)"
Ethan the Brave (with open captions) from Sara Bitter on Vimeo.
After you watch Ethan, and if you like it or find it helpful, please consider making a small donation to LADD, the host of the Cincinnati ReelAbilities Film Festival, organized by LADD or to Thunder-Sky (raymondthundersky.org), the artists at Thunder-Sky studios created the amazing artwork in this film. These artists made Ethan come alive!
Side Note:  Ethan the Brave was recently also published as a book. You can purchase it on Amazon.com.
This article was originally posted on Good Things Going Around.